About Us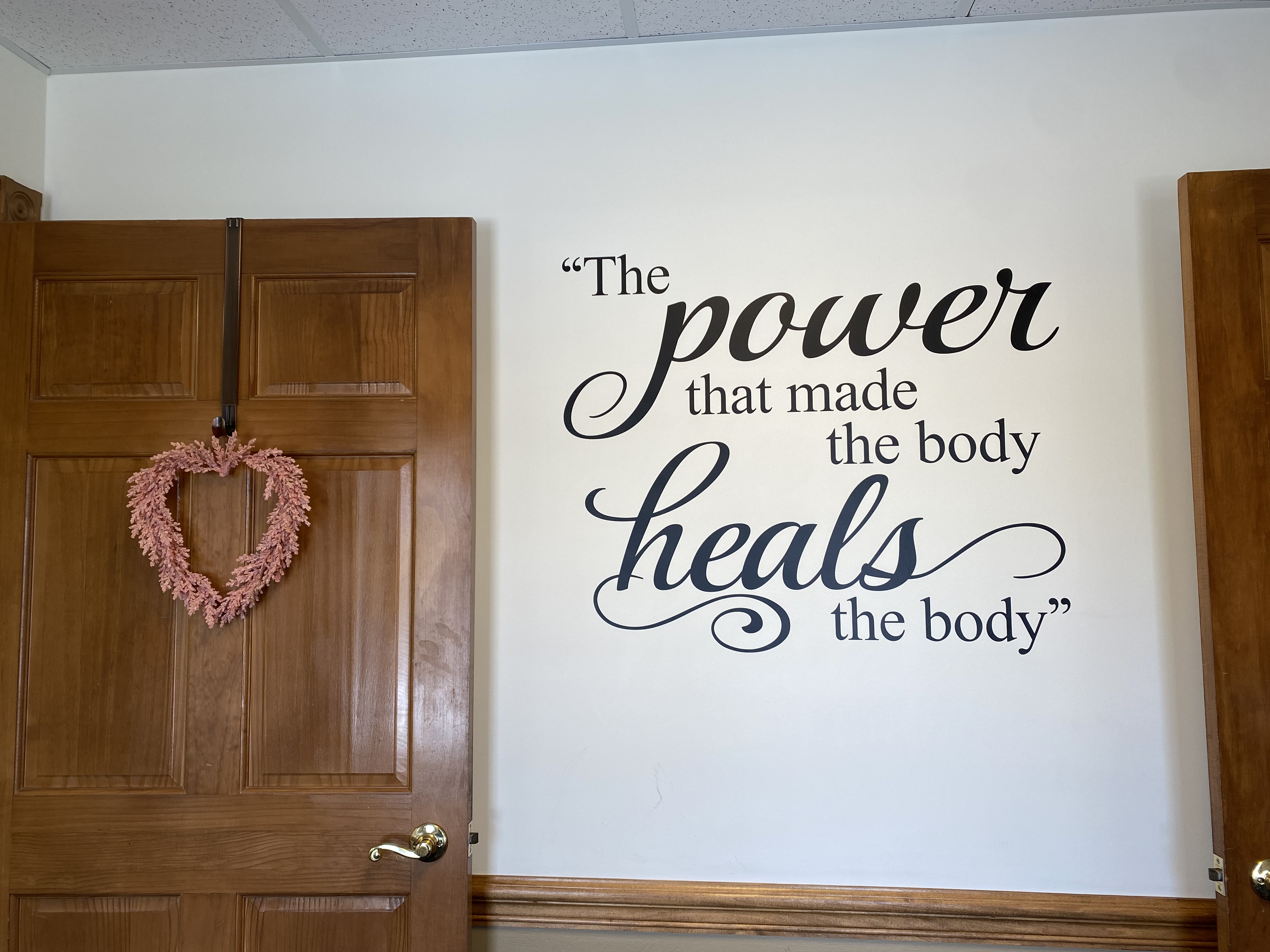 Since 2003, our chiropractic care center has been known as the warm and friendly practice that has made a difference for hundreds of Amherst families. Dr. Jodi Spurback combines experience and compassion with dynamic diagnostic technology to help you feel your best. From caring for newborns and teenagers to parents and grandparents, we have the tools and expertise to help. At our chiropractic office, comfort and care go hand in hand.
Our Philosophy
We seek to serve our patients honestly. We know it's our job to teach them about the power of a well-functioning nervous system. Our mission is to help our patients understand what the body is capable of in terms of healing.
We focus on always telling the truth and delivering the best care possible. Our office prides itself on its diagnostic excellence and diligence. It's our mission never to place pressure on a patient. We respect not only your stated goals but the decisions that you make concerning your care.
We Love What We Do, and We Love People
Our clinic derives great joy in watching people bloom and thrive. Several years ago, we had a male patient referred to us. He'd been injured at age 12 and was 33 years old when he came in to see us. He was disheveled, wouldn't make eye contact and was unfocused. The man had constant pain in the left side of his neck up to his ear. He also was heavily medicated.
We adjusted him on his first visit. On the second visit, the man had combed his hair. On the third visit, he began to make eye contact. This gentleman was under our care for a year. He no longer experiences pain and is off all medications. This patient enrolled in school and is employed. Imagine if he knew what chiropractic could have done for him years ago? Instead, he suffered for 21 years. Cases such as this one keep our passion at a high level in trying to help and educate others.
MEET DR. JODI »
Book an Appointment Today
We'd like to warmly welcome you to our chiropractic family. If you're suffering from pain, have chronic issues or just don't "feel well," we encourage you to come in and see us as soon as possible. We accept insurance and provide on-site X-rays. Contact us today!
---
About Dr. Jodi A Spurback | (716) 417-6887