Meet Dr. Jodi Spurback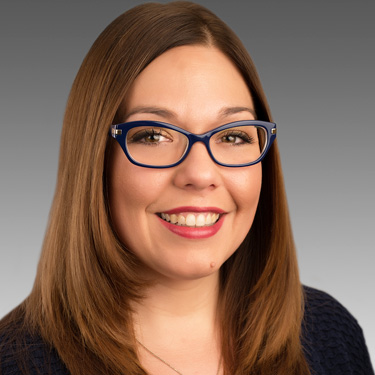 Since 2003, Dr. Jodi Spurback has delivered customized chiropractic care to Amherst families wishing to live a better life, free of pain. At our practice, it's our pleasure to welcome families of all ages, from newborns and children to parents and moms-to-be. We're here to serve!
The Journey to a Career in Chiropractic
When Dr. Jodi was 15, her mom took a bad fall at work, herniating a disc in her low back. She was hospitalized for 10 days. When she was released, she couldn't function well, couldn't walk, and couldn't return to work. She had to be heavily medicated to experience any relief.
"My aunt suggested that Mom see her chiropractor. Mom was reluctant but went anyway. Long story short, Mom was up and running in a relatively short time after starting her adjustments. She returned to work and threw away all her medications."
At the time, Dr. Jodi had health issues of her own. "I suffered from asthma and was allergic to almost everything. I had constant colds, bronchitis and developed pneumonia twice a year. Mom took me to see her chiropractor, and one year later I was completely healed. I now have no allergies, no asthma and I could participate in sports for the first time in my life."
When she was a junior in high school, Dr. Jodi already knew that she was going to be a chiropractor someday.
A Palmer Graduate
To prepare for her career in chiropractic, Dr. Jodi earned her Doctor of Chiropractic degree from the prestigious Palmer College of Chiropractic in Davenport, Iowa. She graduated in 2003.
While attending Palmer, she realized the importance of diagnostic excellence. Her current practice reflects her diligence in that area. She features cutting-edge computerized scan technology in assessing her patients. This technology is also invaluable in helping her to measure the progress of each patient accurately; it produces outstanding results.
Dr. Jodi is also a member of the International Chiropractic Pediatric Association (ICPA) and is Webster-certified. She's also an active participant in Western New York Professionals.
EXPLORE CHIROPRACTIC »
In Her Spare Time
Dr. Jodi is all about family life outside the office. She's been married to Nick since 2006, and they have three children: Hailey, Chase and Evan. They all love beach time, boating, running races, camping, traveling, movie nights and Sunday dinners with their extended family.
For your convenience, our chiropractic office provides on-site digital X-rays and free parking. We're also in-network providers and offer late hours. Contact us today!
---
Chiropractor Amherst | (716) 417-6887