Dr. Jodi A Spurback Reviews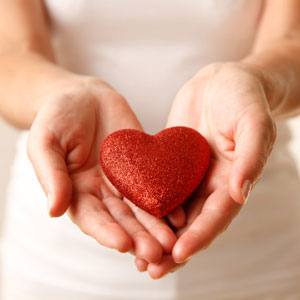 What Our Amherst Patients Say
At Dr. Jodi A Spurback we love when patients share with us their feedback and comments after chiropractic care. Please read our patient testimonials below to see what other people have achieved through their tailored treatment plans with us.
Share your stories too! Click here to send us your feedback so that we can help to spread the word about the benefits of natural Dr. Jodi A Spurback care.
For more information or to schedule an appointment call (716) 417-6887 today.

Thank you to Dr Jodi and her staff for the excellent chiropractic care. I'm where I am today because of her and I'm so thankful. Regular maintenance really helps me and I highly recommend maintaining those regular appointments to keep my good chiropractic health.

I didn't know what to expect since this was my first time seeing a chiropractor but everyone in the office was as kind and caring as possible. Thank you!

So very glad I came to see Dr Jody!! I felt really listened to and hopeful that this course of treatment will lead to true healing.

Everyone working here is exceptional.

I am still valuing my appointments, even though I drive over 40 miles each way for my visit – it has been worth it since my first visit well over 10 years ago.

Dr Jodi is very friendly and cares!

Dr. Jodi and all of the staff are amazing! I always leave feeling well cared for! I would never go anywhere else.

Wonderful experience, kind and happy people!! Can't say enough good things!!
The Cleanest, Most Calming, and Professional
This is the 3rd chiropractor I have seen. The first was very good, the second was just closest to my home and very good as well. This facility was the cleanest, most calming and professional. I was thoroughly impressed by the process and explanation of my care. I am proud to recommend Dr. Marin to everyone.
-John B.
---
So Helpful
Dr. Jodi, Dr. Shayla, and staff were so helpful during my first visit! Dr. Jodi explained my condition thoroughly so I understood in my terms, not chiro lingo. My condition is significant but Dr. Jodi reassured me that she is there to help me get better. I actually look forward to my appointments!
-Ashley M
---
Fantastic
Dr. Shayla was fantastic! Never in my past experiences with chiropractors had I received care & explanations of what the current state that my back was in. I am hopeful that she will be able to get my back pain in check and get me aligned as normally as I possibly can. I look forward to seeing her soon.
-Glen G.
---
Genuinely Impressed and Pleased
Too many chiropractors like to snap crack and send you on your way. Shayla was the 5th chiro I've seen this year and the first time I've been genuinely impressed and pleased. She did tests I'd never seen before. Explained everything she's doing and why she's doing it. As a professional fighter, my body takes quite a beating and she's been able to keep me intact and functioning. I've already referred friends here and will continue to do so.
-Derek G.
---
Feel Great
I can't imagine life now if I didn't receive the care of Dr Jodi. I've been going now for 4 years now and I was in so much pain and discomfort that I thought the pain I felt was going to be a part of my life forever but now I feel amazing with none to little. I go every 3 weeks and feel great thanks to Dr Jodi!
-Cherrie S.
---
Holistic Approach
Well-being is best attained through a holistic approach that includes proper nourishment, exercise, and a functional nervous system. Chiropractic maintenance is key to the last step. But besides the positive steps, there are also negative steps to avoid such as many (but not all) prescription drugs with side effects that can be worse than the disease they are prescribed to cure. And most vaccines fall into that category. With proper nutrition, exercise, a well-adjusted skeletal frame, and a mental state that minimizes stress (a benefit of regular church attendance) one can live a long, productive and prosperous life.
-Richard D.
---
Absolute Sweetheart and Genuinely Cares
Dr Jodi is fantastic! I was first introduced to her when one of my twins was experiencing acid reflux at 3 months, needless to say, I was upset that the doctor wanted to put him on Prilosec at such a young age. I started bringing both of them in and my son was off the medication within a few weeks! Now, 4 years later, not only are my kids still seeing her, but me and my husband as well. She is an absolute sweetheart and genuinely cares for your wellbeing. I highly recommend her to everyone I cross paths with.
-Barbara H.
---
Chiropractic Excellence
I have been going to Dr. Jodi for over 6 years now and she is excellent at what she does. I recently shared with her that for 2 years I had worked for a Chiropractor where I could have received complimentary adjustments and I tried it once. That was all I needed to realize not all chiropractors do the same thing and create the same results. If you've never been to a chiropractor or if you are looking for a new one, do yourself the biggest favor and go to Dr. Jodi. You will not regret it! And no we are not related (lol), she's just really that good!
-Darla L.
---
Eased My Nerves About Chiropractic
The care, time and honesty that Dr. Jodi gave me was much appreciated. She listened well and addressed my issue. She told me how she could help me through the course of treatments and what I could expect as a result. She answered my questions, made the experience easy and was professional and friendly. I am also appreciative of the fact the she helped educate me about the process, and what I needed to know as it pertained to my well-being. I was unsure about going to a chiropractor but I am so glad I did and found Dr. Jodi.
-Laurie F
---
Dr. Jodi Gave Me Hope
I am very excited to see what Dr. Jodi can do for me. I have been having some issues for 10 years now and for the first time I am hopeful that it will get better. My son has been going to Dr. Jodi for well over a year now and we have come to love the office and all of the staff.
---
Welcoming Staff
It's a very welcoming experience from the reception staff and Dr. Jodi. I really look forward to and enjoy going there for treatment. And I feel so much better after every adjustment. Thank you Dr. Jodi and staff. I appreciate you very much!
-Lesley M.
---
Amazing Experience
Dr. Spurback is is an amazing doctor of chiropractic medicine and is most gifted in her practice. She has brought me to the point of enjoying good health now that I am in my sixties. Hope to have this be the case for many years to come.
-Rosemarie G
---
Dr. Jodi Changed My Life
Dr. Jodi rocks! Going to her has completely changed my life. With some health issues flaring up the past few years, going to her has been more of a blessing than I can put into words. Not all Chiropractors are created equal and if you are in Erie or Niagara County, you need to go to Dr. Jodi!
-Lindsey H.
---
Turned a Skeptic into a Believer
Dr. Jodi and her assistant Jody are not only very welcoming and caring, but they are great at what they do. Having only had neutral experiences with chiropractic care in the past, Dr. Jodi gave me a perspective I hadn't known before. I came in as a pregnant woman in pain, nervous and a bit skeptical, but desperate for relief. I started with a thermal scan, and was amazed that she could tell me exactly where my pains were without me saying a word. She explained things in my terms, and answered all of my questions with patience and sincerity. I was blown away by all I hadn't known about the central nervous system, and intrigued by all she taught me in just one visit. I was sold from that moment on. Over the next 6 weeks, I got to know Dr. Jodi and Jody well, and learned more every visit. My follow up thermal scan revealed the progress we had made, and I quickly turned from a skeptic, to a believer in the process. I immediately brought my newborn in for her first adjustment. My three daughters and I now have monthly adjustments. I couldn't recommend Dr. Jodi more. I drive 40 minutes for my visits, passing many other offices on my drove... but she is worth traveling for!
-Christina R.
---
So Friendly & Welcoming
It was my first time seeing a chiropractor and it went way better than I imagined. Dr. Jodi and the staff were so friendly and welcoming. Dr. Jodi explained everything that I needed to know and made sure I was comfortable. Thank you!
-Kristen W.
---
Reviews at Amherst | (716) 417-6887